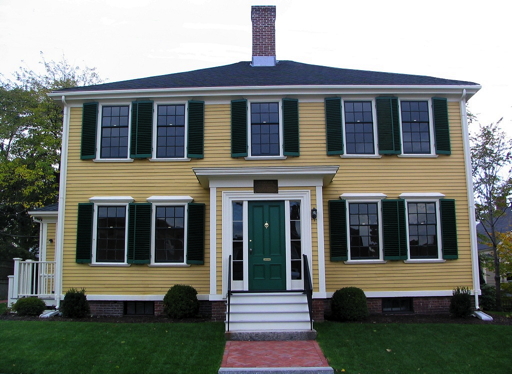 Built in 1772, the Edmund Fowle House is the second oldest surviving house in Watertown.  At the beginning of the American Revolution it served as headquarters for the executive branch of the Massachusetts government from July, 1775, to September, 1776. The Treaty of Watertown was signed on July 19, 1776, in the Council Chamber on the second floor.  This treaty was the first to be signed between the new United States (represented by Massachusetts) and a foreign power (the Mikmaq and St. John's Indian Nations).  Today, the Fowle House serves as the home of the Historical Society of Watertown.
The Historical Society of Watertown, believing that a sense of history is fundamental to understanding human experience, collects, preserves, and shares materials from Watertown's past, so that present and future generations can comprehend more fully their predecessors, their community, and themselves. Pursuing the highest standards of collection, preservation, presentation, and management, the Society encourages and assists people of all backgrounds and interests to learn more about Watertown's varied history.
Executive Board

President - Marilynne K. Roach
Vice President & Asst. Treasurer - Audrey Jones Childs
Treasurer - Ruth Arena
Recording Secretary & Corresponding Secretary - Mary Spiers
Council Members
Peggy Anderson
Robert A. Childs
Joyce Kelly
E. Joyce Munger
Jon Spector
Copyright © 2013 HSW. All Rights Reserved.